Porcelain Veneers & Lumineers – Oklahoma City, OK
Smile Like The Stars in Just Two Appointments
You want a new smile, but you don't want to compromise your existing tooth structure. You may be a candidate for LUMINEERS instead of traditional porcelain veneers! Both treatments can deliver outstanding results, and your dentist can help you evaluate your options.
Grand Dental Studio offers the biggest advancement in the 4,600-year history of dentistry. LUMINEERS by CERINATE® have taken the health industry by storm as a comfortable, permanent alternative.
Why LUMINEERS?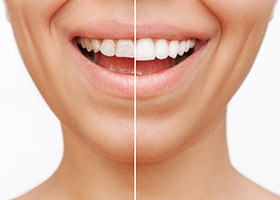 No drilling, shots, or discomfort
Safe for patients with sensitive teeth
Little to no reduction of tooth enamel
Clinically proven to last up to 20 years
Instant teeth straightening (effective alternative to braces)
Permanently white
No post-operative sensitivity
Only three dental visits necessary
Extremely natural looking and translucent
No temporaries required
Restores and strengthens teeth, helps prevent wear
Traditional and Minimal-Preparation Porcelain Veneers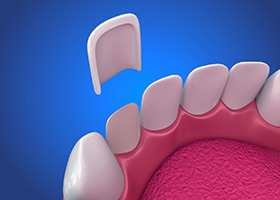 In some cases, LUMINEERS aren't right for the patient. We want to give you the best results possible, so your Grand Dental Studio cosmetic dentist will discuss your unique case and make recommendations that will meet your objectives without compromises. Traditional porcelain veneers can be applied with minimal preparation to tooth enamel, reducing the potential for sensitivity while ensuring a natural-looking, vibrant new smile. Each porcelain veneer is custom designed, then handcrafted in a dental lab. Our ceramists use durable reflective porcelain, layered to create stunning restorations. We only work with quality dental labs, so our restorations and veneers are absolutely amazing.
Call our patient care coordinator at or email us to reserve your personal veneers or LUMINEERS consultation. Grand Dental Studio is conveniently located for patients who live or work in Nichols Hills and the greater OKC area. However, if you plan to visit us from outside the Oklahoma City area, we will gladly help arrange your travel plans, schedule, and additional needs.