Same Day Emergency Dentistry – Oklahoma City, OK
Contact Us for Fast Pain Relief
If you or your child are experiencing a lot of dental pain, relief is only a phone call away. When you call Grand Dental Studio with an emergency, our team will do everything they can to see you as soon as possible. We're often able to treat emergency patients the same day that they call in, so when you need dental care right away, don't hesitate to contact Grand Dental Studio!
Dental Accidents & Facial Trauma
If you are dealing with a broken or knocked out-tooth, the following steps will help you take control of the situation:
Call Grand Dental Studio immediately. The sooner we see you, the better chance we'll have to save the tooth.
Try to find the tooth or any large pieces that have broken off.
Pick them up by the crown and DON'T touch the root.
Have the victim gently rinse their mouth with warm water.
Rinse the tooth with warm water as well.
Try to place the tooth back into its socket until you can reach us.
If this isn't possible, put it in a container of milk or saltwater. It must remain wet until you see us to keep it viable for reattachment!
The victim can use a cold compress or OTC medication to lessen any pain or swelling.
Dental Emergencies Due to Oral Care Neglect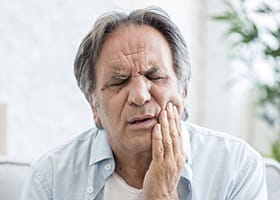 A severe toothache can seemingly come out of the blue and swiftly ruin your day. To get help for one, you should:
Call Grand Dental Studio right away.
Have the victim rinse their mouth with warm water.
Gently floss around the tooth to make sure something isn't stuck and causing the pain.
Use a cold compress to deal with any pain or swelling.
OTC medication can be used to manage pain as well, but do not place a pill directly on the gums, as this can damage them.
Unparalleled Experience & Qualifications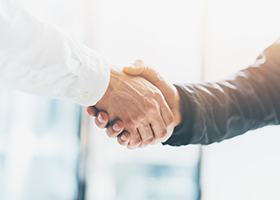 Dr. Kirk & Associates have extensive experience in handling all types of dental emergency situations, so no matter what your problem might be, you can trust that they'll know exactly what to do. Our office also has some of the most advanced dental technology available today, enabling us to get a better look at a patient's mouth and figure out a solution right away. We also have a number of sedation options that can help our patients be as comfortable as possible during stressful situations.
tooth Extractions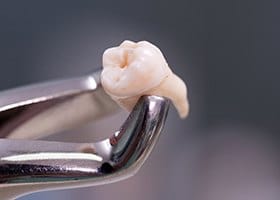 While a tooth extraction is never our first choice, in certain emergency situations, it's the only choice! We may choose to remove a tooth if:
It is too decayed to be repaired
It is broken beyond the point of restoration
Advanced periodontal disease has damaged the bone supporting it
Decay in one tooth is starting to spread to the neighboring ones
Thanks to modern dental techniques including anesthetic and sedation, extractions are now a practically painless procedure.
Root Canal Therapy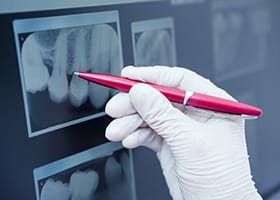 Extreme pain, sensitivity, or pressure in a single tooth can often be the result of an infection, one that has reached the inner layer of a tooth and damaged the sensitive nerve. To save this tooth and relieve the pain, our dentists can provide root canal therapy. For this, they will simply remove the compromised tissue, clean the tooth, and then rebuild the lost structure with a custom-made restoration. Despite its reputation, most patients report feeling little to no discomfort during or after this procedure.