Dental Implants — Oklahoma City, OK
State-of-the-Art Tooth Replacement
For people with missing teeth, even the simplest daily tasks can become uncomfortable or painful. Speaking feels awkward, food choices are limited, and smiling can seem impossible. To help patients in this situation, the team at Grand Dental Studio is able to offer the most complete solution available today: dental implants. With this one treatment, we can help a patient rebuild their smile for a lifetime, restoring their confidence in the process. To learn more about this treatment and what it could do for you, contact us today.
Why Choose Grand Dental Studio For Dental Implants?
Dental Implant Placement & Restoration Completed Under 1 Roof
Highly Experienced Implant Dentist with Advanced Training
Ability to Replace Any Number of Missing Teeth for Life
What Are Dental Implants?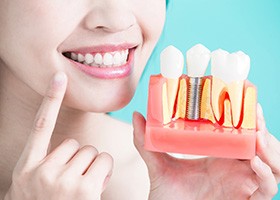 A dental implant is actually a small titanium post that is placed directly into the jawbone. Once there, it functions as a replacement of the lost tooth's root structure. Titanium is well-known for being biocompatible, which is why it's used in other procedures like hip-replacement surgery. The dental implant fuses with the jawbone itself, which gives it a strong and stable foundation. From there, it can be used to support a number of restorations that show in the smile. The end result is a restoration that looks, feels, and functions just like a natural tooth.
The 4-Step Dental Implant Process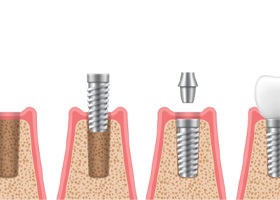 Dental implants have over a 95% success rate, and the reason for that is because every procedure is tailored based on the individual needs of the patient. With that being said, there are a few basic steps that the treatment always follows to guarantee a smooth start, easy recovery, and fantastic result. Unlike other practices, Grand Dental Studio is able to complete the entire process in-house, meaning you'll get to work with our trusted team from beginning to end. To learn what getting dental implants will entail, keep reading.
Initial Dental Implant Consultation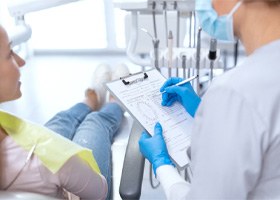 The consultation will give you the chance to sit down with your implant dentist and discuss your oral health and appearance goals. After giving you an oral exam and taking some X-rays, your dentist will go over your treatment options. If you both decide that implants are right for you, you'll proceed to the next step. For some patients, they need to complete preparatory treatments like extractions or gum disease therapy before their mouth is healthy enough to receive dental implants.
Dental Implant Surgery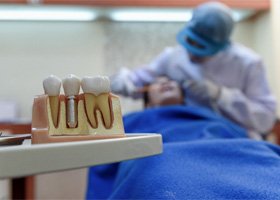 The titanium dental implant roots will be placed directly into your jaw via a minor surgery. You will be thoroughly numbed at the beginning of this procedure to ensure your comfort. Prior to you sitting in the chair, your dentist will have used our CBCT scanner to determine the perfect location, depth, and angle of your implants so they provide the maximum amount of support for your new teeth. A small incision will be made in the gum line so the implants can be positioned within the bone.
Dental Implant Osseointegration & Abutment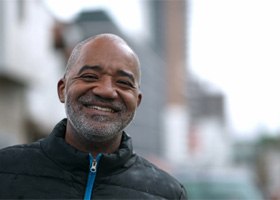 Over the course of the next three to six months, the bone around your implants will begin to bond with them through a natural process called osseointegration . This is key to implants' ability to recreate the stability of natural teeth. Once your mouth has fully healed, you'll return to our office so we can expose the implants and attach abutments to them. These will serve as connectors between the roots and your restorations.
Delivery of Dental Implant Restoration(s)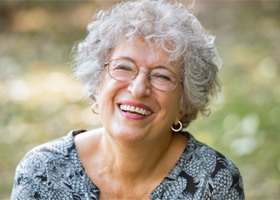 Now it's time for the big day! You'll come back to our office one last time so we can place your final restorations, which could be crowns, a bridge, or denture. They will be secured to your implants, and then your dentist will check your bite one last time. After we get your final approval, you can start enjoying your brand new smile immediately.
Maintaining & Caring for Your Dental Implants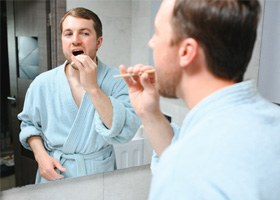 One of the main reasons that patients choose to get dental implants is because they have been shown to last for 20, 25, and even 30+ years without needing significant replacement or updates, but this doesn't just happen automatically! Just like real teeth, they require a bit of daily and long-term maintenance to ensure they stay strong and beautiful. Thankfully, most of the best practices are things you're probably familiar with, plus they will help preserve your remaining teeth as well.
Make Oral Hygiene a Priority
While dental implants can't get cavities or develop gum disease, the gum and bone tissue that support them can get an infection called periimplantitis if the area isn't cleaned regularly. Similar to gum disease, this can eventually weaken the foundation that is holding an implant in place, leading to all sorts of problems. However, brushing twice a day and flossing in the evening can largely prevent this from happening, which is why a consistent hygiene routine is so important for implant patients.
Eat a Healthy Diet
In this case, a healthy diet is one that is rich in protein and fresh fruits and vegetables as opposed to mostly featuring highly processed, carb-heavy items with a lot of added sugar. Too much sugar in one's diet provides fuel for the harmful bacteria that lead to periimplantitis. Also, a nutrient-rich diet is good for bone and gum health, which will go a long way in making sure implants stand firm for decades to come.
Break Bad Habits
We all have bad habits, but particular ones, such as smoking, chewing tobacco, or vaping, can be particularly harmful for implant patients. These introduce a bevy of chemicals into the mouth, many of which increase the risk of infection, slow down healing, and reduce circulation, all of which can jeopardize the longevity of an implant. Both for your oral health and overall well-being, breaking these habits is one of the best things you can do. That doesn't mean it's easy, however! Thankfully, your dentist can share methods they have used to successfully help other patients in similar situations before.
Protect Your Dental Implants
While all of the above tips will certainly protect your implants, this tip is a tad more literal, in that you should always wear a mouthguard when playing sports. One of the leading causes of broken and knocked-out teeth is sporting accidents, and those kinds of impacts don't discriminate when it comes to dental implants! In addition to an athletic mouthguard, it's also wise to invest in a nightguard if you grind your teeth while you sleep. This will prevent your implants from experiencing extreme pressure that could wear them down prematurely.
Schedule Regular Dental Checkups
One of the best things you can do to guarantee the success of your implants year after year is simply keep up with your routine checkups with your dentist. They'll be able to examine your new teeth and spot the signs of potential problems long before you even notice them, allowing them to intervene and stop a minor issue from progressing.
Benefits of Dental Implants
Dental implants have revolutionized the way missing teeth are replaced, offering a superior solution to traditional dentures and bridges. They offer a litany of benefits and a level of security other options simply can't, and to see why more than 500,000 are placed each year in the U.S. alone, click the button below.
Day-to-Day Benefits
Improved speech and chewing: Implants enable individuals to speak more clearly and eat with greater comfort and confidence because they are extremely stable and don't take up as much room in the mouth as regular prosthetics.
Enhanced aesthetics: Because dental implants look and feel like natural teeth, they can improve the appearance of your smile and boost your self-esteem. With them, a person can have the peace of mind that their teeth will make the right impression no matter the situation.
Easy maintenance: All a patient has to do to keep implants healthy and strong is brush and floss like normal. There are no special tools, rinses, or techniques required.
Health Benefits
Improved oral health: Dental implants improve oral health by keeping the adjacent teeth from shifting, which is common when a tooth is missing. They also reduce the risk of gum disease and infection, as they are securely fixed in place and do not require additional support like bridges or dentures.
Better nutrition: Missing teeth can make it difficult for individuals to chew food properly, leading to a range of nutritional deficiencies. Dental implants replace missing teeth, allowing people to eat a wider variety of foods and receive more nutrients from their diets.
Jaw support: Every time you bite down or chew, dental implants stimulate the jawbone. This helps maintain an adequate blood supply to the area, which prevents bone loss and facial skin sagging.
Long-Term Benefits
High success rate: When placed and restored by a highly trained implant dentist, implants offer an astounding 95% success rate after 10 years. Some have even been shown to last for over 30 years.
Save on replacements: Thanks to implants' longevity, patients usually end up saving money on their dental care because they don't have to invest in replacement prosthetics or pay for other treatments that help manage the symptoms stemming from tooth loss.
Clear mind: You never have to worry about your teeth slipping or being unable to eat certain foods. In short, dental implants make it so you don't really have to give your teeth a second thought.
Who Dental Implants Can Help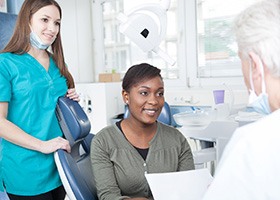 Fortunately, dental implants can be used to replace any number of missing teeth! Whether you've lost a single tooth to gum disease, several teeth from an accident, or are looking to replace your full denture, we can design a dental implant treatment to help. In order to get dental implants, a patient needs to have three basic things: good dental health, stable overall health, and a healthy and dense jawbone. The jawbone needs to be thick enough and dense enough to safely support the implants, and if it isn't, we may recommend preliminary procedures like a bone graft before moving ahead with dental implant treatment.
Missing 1 Tooth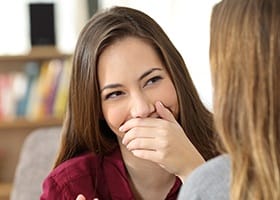 For those missing a single tooth, an all-porcelain crown can be attached directly to an implant post to fill in the gap. Because this new tooth will have the same two-part structure as the natural ones surrounding it, it will completely blend into the smile both aesthetically and functionally.
Missing Multiple Teeth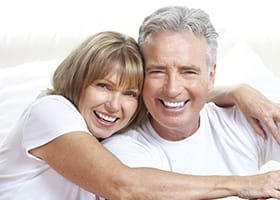 With an implant bridge, our team can easily restore multiple missing teeth in a row without having to sacrifice the neighboring healthy teeth (like with a traditional bridge). Two implant crowns are positioned on either side of the missing ones, and these are bonded to prosthetic teeth that fill in the gap. Compared to a regular bridge, an implant bridge looks more natural and can be trusted to last longer as well.
Missing All Teeth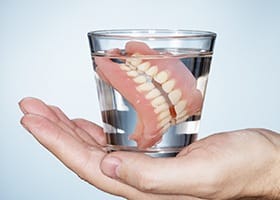 Do you have an ill-fitting denture that is constantly shifting around in your mouth? If so, dental implants can help you finally have a set of teeth you can trust. Implant dentures involve securing the prosthetic teeth directly to the jawbone using multiple implant posts. As a result, they have a security and longevity a traditional removable denture simply can't match. Plus, implant dentures have also been shown to restore much more of a patient's bite strength, enabling them to enjoy a more varied (and healthier) diet.
Implant Dentures
Understanding the Cost of Dental Implants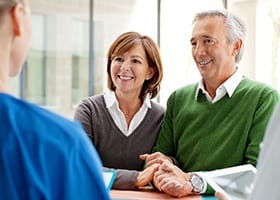 Dental implants are one of the most advanced treatments we offer, which causes some patients to worry that they might be too expensive. While implants do indeed cost more than traditional bridges and dentures upfront, they are actually the most cost-effective option thanks to their longevity. Typically, bridges and dentures need to be completely replaced every 7-10 years max, while dental implants can easily last for 30 or more with the proper maintenance. Over time, this results in a much lower cost for patients.
Dental Implant FAQs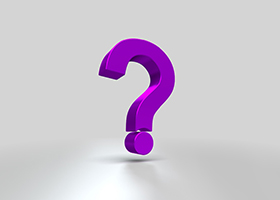 Before you decide to get dental implants, it's perfectly understandable if you still have questions. We've gone ahead and answered some of the most popular ones we receive about the procedure below. But, if there is more you would like to know, you can always contact our team to get the information you need.
How long does it take to get dental implants?
The timeline for dental implants can vary quite a bit depending on the starting condition of the patient. Factors like how many teeth need to be replaced and the health of the mouth can directly influence how long it takes. Generally, simpler cases (replacing a single tooth for a relatively healthy patient) can take as little as three to six months in total. For more complicated ones (replacing several teeth for someone with gum disease), it may be closer to a year. When you come in for your consultation, we'll be able to give you a much more definitive estimate.
Does getting dental implants placed hurt?
Thanks to modern methods that include extensive treatment planning, anesthetic, and sedation, most patients report feeling basically nothing during their dental implant surgery. The jaw itself doesn't have a lot of nerves—you might feel some pressure, but nothing that resembles pain. Some swelling, bruising, and minor bleeding are normal afterward, but these symptoms can be easily managed and tend to go away on their own after a few days.
Will I need to take off work to get dental implants?
We recommend taking the day of your placement surgery and maybe the day after off from work depending on the physicality of your job. Following the surgery, it's important that you don't move too much, which will allow the surgical sites to clot and begin healing. Too much activity can compromise this and prolong recovery. After the first 24-48 hours, most patients are able to return to their normal routine within three to four days.
Can I use my dental insurance to help pay for dental implants?
While most dental insurance plans will help a patient pay for services that are associated with dental implants (like exams, X-rays, and the restoration that goes on top of the posts), not all plans offer coverage for the implant surgery itself. This is different from policy to policy, so we recommend reading over your plan or talking to your provider before committing to treatment. Our team can also go over your insurance with you so we can give you a solid estimate of your out-of-pocket expenses. If necessary, we can help you space out paying for your implants with CareCredit financing.