General Dentistry – Oklahoma City, OK
The Key to a Problem-Free Smile
Our primary concern is your healthy smile. We want to partner with you to achieve a lifetime of great oral health. As your trusted general dentists, Dr. Michael Kirk & Associates will provide all the information you need to make wise decisions about your dental treatment. We can also provide instruction for effective, efficient daily brushing and flossing, which goes a long way toward healthy teeth and gums!
Dental Checkups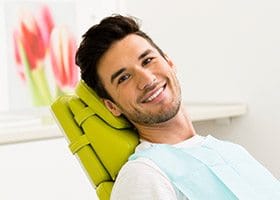 With just two dental checkups each year, our team has the chance to catch and treat minor issues so they never have the chance to turn into bigger ones. During this oral exam, your dentist will look at your teeth, gums, bite, jaw, and any existing dental work to make sure everything is in great shape. Should they spot a problem, they can offer you a variety of treatment strategies so you can choose the one that best suits you.
Dental Cleanings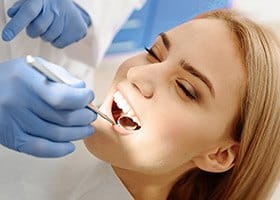 While brushing and flossing are essential to your long-term dental health, there are still many small areas between the teeth and gums that you cannot effectively clean at home. A professional dental cleaning from one of our hygienist can expertly remove any plaque and tartar buildup in your mouth, specifically targeting these trouble spots, to help stop cavities before they even start. Plus, they are also able to break up minor surface stains and keep your smile nice and white!
Same-Day Emergency Dentistry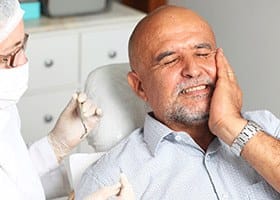 Has one of your teeth been damaged or knocked-out in an accident? Is your child complaining about a severe toothache? You can get fast and professional attention just by giving Grand Dental Studio a call. We're ready to accept emergency patients and even provide same-day care if possible. Our goal is to never leave anyone waiting in pain. We'll work to get you back to your normal life as fast as we can using our expertise and state-of-the-art technology.
Learn About Emergency Dentistry
Complimentary Fluoride Treatment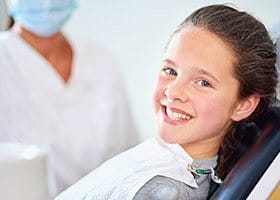 Fluoride is a mineral that is added to many toothpastes and community water sources because regular exposure has long been shown to help the teeth stay cavity-free. To give you and your family's smiles an extra layer of protection, we're happy to include a complimentary fluoride treatment as part of every regular checkup. It simply involves applying a highly-concentrated fluoride solution to the teeth for a minute or so. It's quick, it's painless, and it's one of the best ways to keep the teeth healthy between appointments.
Learn About Fluoride Treatments
Oral Cancer Exam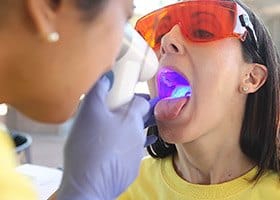 Oral cancer is an often deadly disease that is actually very treatable when detected early. However, it can be quite difficult to spot during its initial stages with untrained eyes. This is why our dentists perform a complete oral cancer exam during every routine checkup. They're able to spot even the slightest signs of cancerous tissues in and around the mouth, much sooner than people can at home. Should they find something concerning in a patient, they can help them get the follow-up care they need right away.
Tooth Extraction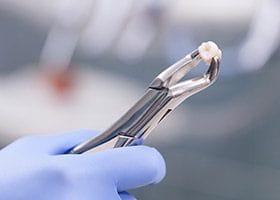 While our number one goal is to help our patients preserve all of their natural teeth for as long as possible, sometimes, the best thing we can do is simply remove a problem tooth. We may recommend an extraction if:
A cavity is too large to be repaired with a filling or crown
A tooth is so broken that it cannot be put back together
Advanced periodontal (gum) disease is present
Decay in one tooth is beginning to threaten the surrounding teeth
Room needs to be created in the mouth for a denture/upcoming orthodontic treatment
Gum Disease Therapy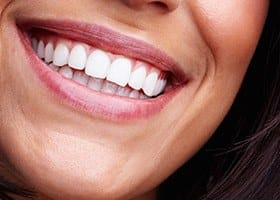 Without consistent oral hygiene, the gums can actually develop a very serious infection called periodontal disease, better known as gum disease. Red, swollen, and tender gums that bleed often are early symptoms, but eventually, it can lead to tooth loss! We perform a periodontal screening whenever a patient comes to see us so we can catch and treat gum disease as quickly as possible. To do so, we can use a specially-designed cleaning and even a dental laser.
Learn About Gum Disease Therapy
TMJ Therapy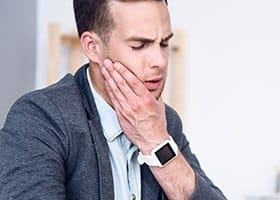 The temporomandibular joint, or TMJ, is a very important and often overlooked part of oral health. It's the joint in your lower jaw that enables you to chew, speak, laugh, and yawn. Sometimes, due to injury, arthritis, strain, or teeth grinding, it can develop inflammation that causes pain and stiffness in the jaw. Our team is able to diagnose and treat this kind of issue right here in Oklahoma City using custom-made mouthpieces and occlusal (bite) adjustments.
Bad Breath Treatment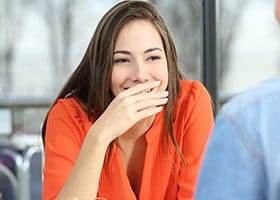 Chronic bad breath, also known as halitosis, is a problem that makes millions of people feel self-conscious every day. If you just can't seem to keep your breath smelling fresh, Grand Dental Studio is ready to help. We can determine the underlying cause of your bad breath as well as provide proven strategies to overcome it. This could include adding a few steps to your oral hygiene routine or undergoing a more involved treatment to eliminate an infection.
Learn About Bad Breath Treatment
Teeth Grinding Relief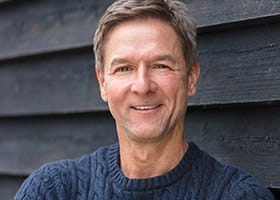 Teeth grinding, also known as bruxism, is said to affect about 1 in 3 people here in the U.S. For many, it only occurs while they are asleep! Over time, this can flatten the teeth, make them more sensitive, and eventually cause them to break. Fortunately, we can easily address the problem with something called a nightguard. It is a small, custom-designed mouthpiece that a patient only needs to wear to bed. It fits comfortably over the teeth and places a barrier between them to prevent any harmful grinding.
Learn About Teeth Grinding Relief
Adult Tooth Decay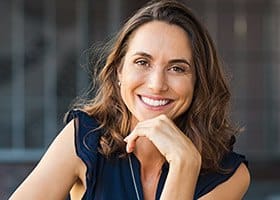 By far, the most common dental problem we see every day is tooth decay. When the teeth are not cleaned properly on a regular basis, acidic plaque is able to build up on them, and it slowly wears down the enamel to the point that a cavity develops. When this occurs, the tooth needs to be repaired in order to prevent any further damage. Thankfully, we can offer our patients a number of treatments that can both repair tooth decay as well as prevent it in the first place.