About Our Oklahoma City Dental Practice
Welcome to Grand Dental Studio
At Grand Dental Studio, we're proud to say that we go above and beyond for our patients every single day. Dr. Michael Kirk & Associates are ready to provide you and your loved ones with a comprehensive array of preventive, restorative, and cosmetic dental services all in one convenient location. Our team is constantly educating themselves and we consistently update the office with the latest technology so we're able to deliver Oklahoma's Best Dental Experience™ at each appointment. We will take the time to learn about your personal needs, wants, and goals so we can put together a treatment plan perfectly suited to your unique smile. Starting from your very first visit, we know we'll change the way you feel about going to the dentist.
Read on below to learn more about why people from all over Oklahoma City trust their smile with Grand Dental Studio.
We Follow the Golden Rule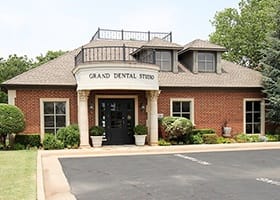 We always treat our patients like we would want to be treated ourselves. It's a simple rule, but one you'll rarely find practiced in other dental offices. Whether you're new to our practice or have been with us for years, you can trust that you'll receive friendly, honest, and high-quality care from the moment you step through our doors.
Your Time is Valuable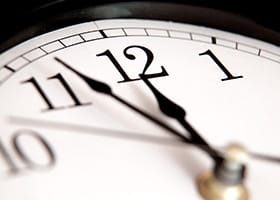 Life is busier than ever these days, and we never want a patient's dental appointment to mess with their already hectic schedule. With us, your appointments will always start on time and end on time as well. Whenever you come see us, we won't keep you waiting past your start time, and we'll work as efficiently as possible so we can get you straight back to your day.
High-Level of Customer Care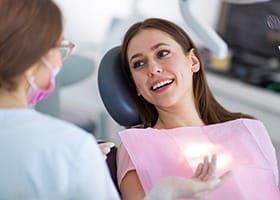 We never treat our patient's like a number on a spreadsheet! We're ready to do anything we can to ensure that you have a relaxing and comfortable experience with us. Our dentists will always listen to you, our team will make sure you have everything you need, and if you believe there is something else we could do to improve your time with us, just let us know, and we'll do it!
Kind & Caring Team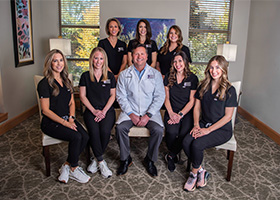 Our team will make you feel like a member of the family right from the very beginning. Our assistants, hygienists, and administrators are some of the best in the country, and their #1 goal every day is to help our patients enjoy well-organized and stress-free appointments.
Patient Comforts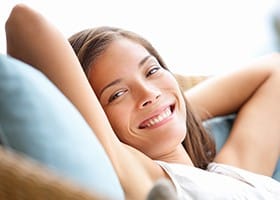 You will feel completely relaxed and well cared for when you enter our dental office. Everything was designed with you in mind. We work hard to create a comfortable environment – one that does not give you the feeling of being in a dental office.
Help yourself to our beverage bar and be sure to order from our spa-like Relaxation Menu:
Stress Relieving Chair Massager
Quiet Comfort Headphones
Soft Gel Eye Mask
Comfort Blanket
Spa Neck Pillow
Nitrous Oxide