Veneers—Oklahoma City, OK
Smile Like the Stars in Just Two Appointments
No matter what kind of movies, TV shows, or music you're into, there is at least one thing they have in common—everyone in them has an absolutely perfect smile. How is this possible? The answer is simple—most of them have received cosmetic dentistry, namely veneers! Fortunately, you can get the same treatment as the stars, enjoy the same quality, and likely pay a fraction of what they did! To learn a little more about getting veneers in Oklahoma City at Grand Dental Studio, keep reading. Or, you can go ahead and schedule a consultation by clicking here.
What Are Veneers?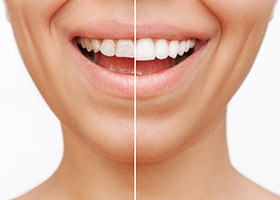 A veneer is a small shell made of porcelain that is bonded to the front surface of a tooth in order to improve its shape, size, color, and spacing. You can get one to fix a problem tooth or an entire set to achieve a dramatic makeover in relatively little time. It has been a go-to treatment for celebrities and everyday people for decades, and that's because the process is easy, the results are gorgeous, and they can be trusted to last for about 15-20 years.
The Process of Getting Veneers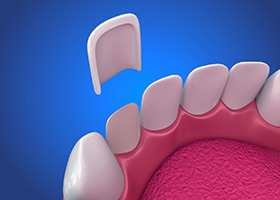 While every set of veneers we provide at Grand Dental Studio is 100% custom-made for each patient, the process to get them is pretty consistent, and it involves three basic steps:
Consultation: You'll have a chance to sit down with your cosmetic dentist and explain what you would like to change about your smile. They'll present you with all sorts of treatment options including veneers if they suit your situation.
Preparation: If you and your dentist decide on veneers, they will start the procedure by removing a very thin layer of enamel from the teeth that will be covered by them. This will allow the veneers to lie flat and prevent them from looking bulky or fake. An impression will be taken of your teeth, and this will be sent to a lab to fabricate your veneers. In the meantime, you'll be fitted with a temporary set.
Completion: When your veneers are ready, you'll return to Grand Dental Studio where your dentist will take off your temporaries and place your permanent ones. They'll make final adjustments, check your bite, and make sure you're completely satisfied before you leave with your brand-new smile.
The Benefits of Veneers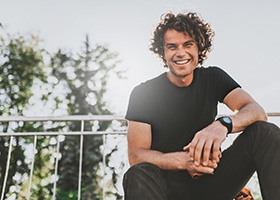 It's amazing how much veneers can accomplish all at once. With a single procedure, they can:
Whiten the teeth and make them resistant to stains
Remove stains that don't respond to whitening
Close gaps
Make the smile more balanced and proportional
Increase the size of undersized teeth
Fix chips and cracks
Reinforce weakened teeth
Decrease sensitivity
Improve the overall look of your face
Dramatically increase confidence