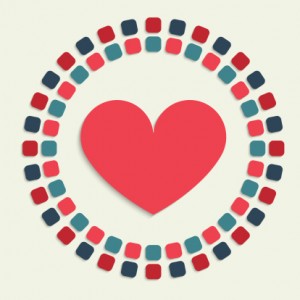 On average, 600,000 Americans die of heart disease every year, and is also the leading cause of death in men and women. Every year, 720,000 Americans experience a heart attack, 515,000 of those being their first. Heart disease is something that should never be taken lightly, and it is important to be well-informed as to how to prevent it affecting your body and your family. The American Heart Association has a few simple tips for people of all ages in order to avoid heart disease, leading them down the path of exceptional heart health. Dr. Michael Kirk wants his patients to know clever ways they can prevent heart disease so they can have a full life.
When you are in your 20s, it is important to find a doctor that you trust and have regular wellness exams performed. By doing this, you are making sure that everything in your body is working well, and working well together. Your doctor knowing your diet and lifestyle are important in preventing heart disease, and will be able to perform heart-health screenings. Make sure you are as physically active as possible and avoid all tobacco-based products, steering clear from even secondhand smoke. In your 30s, being informed on your family history of heart disease is an important step in deterrence. When you are better informed as to the history your family has with heart disease, the more you are able to take the proper steps in order to prevent it. Also, avoiding or managing long-term stress is important in having a healthy heart, as stress only increases your blood pressure, causing your arteries to damage.
In your 40s, paying close attention to your weight and having your blood sugar level checked are very important. In your 40s, your metabolism starts to slow down, and any weight that is gained puts more stress on your heart in order to perform properly. By the time you are 45, you should have a fasting blood glucose test done, and should continue to do so every three years. Being more aware of your or your partner's sleep apnea is also very important, as sleep apnea can lead to stroke, high blood pressure, and heart disease.
In your 50s and 60s, it is important that you are knowledgeable of the warning signs of heart disease and stroke. If you know what you look for, you have a better chance of noticing symptoms earlier and preventing things from becoming worse over the course of time. Focusing on a healthy diet is also important, eating a lot of fruits and vegetables, and having some meals that do not contain meat. If you are on any sort of treatment plan, it is crucial that you stick to the plan as closely as possible. Also, having an ankle-brachial index test done in your 60s is important. This test is able to measure the amount of plaque that has built up in the arteries of your leg, and can eventually lead to your heart. All of these helpful tips are definitely important in making sure you have a healthy heart for years to come!
If you are interested in learning more about how you can prevent heart disease, visit the American Heart Association website.  At Grand Dental Studio, we are able to take care of all of your cosmetic, restorative, or general dentistry services! Call us today at Grand Dental Studio to schedule your appointment. Our Oklahoma City dental office is conveniently located for patients who live or work in the greater OKC area.