Dentist – Oklahoma City, OK
Meet Dr. Connor M. Hieger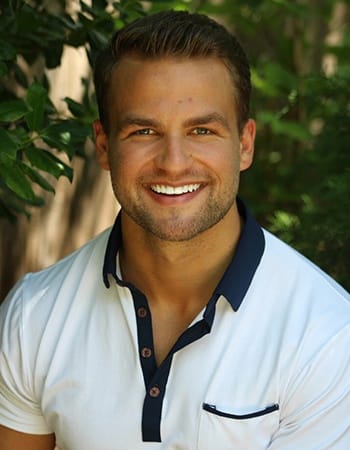 Dr. Hieger truly believes that the best kind of dental care is built upon a trusting relationship between a patient and their dentist, and of course, all relationships must start with an introduction! Below, you can learn more about how Dr. Hieger got started in dentistry, what attracted him to the field, and how he uses his own personal approach when treating patients. In the end, you'll see that he has all the training and tools needed to ensure your that family will be smiling for many years to come.
Dental Education & Background
Originally from Tulsa, Dr. Hieger chose to pursue dentistry because it gives him the opportunity to change people's lives in a meaningful way every single day. To him, nothing is more fulfilling than combining art and science so someone can achieve optimal oral health and a confident smile. He's extremely excited to be practicing in Oklahoma City, as he believes it has the best combination of small town kindness and big city energy.
After completing his undergraduate degree at the University of Arkansas, Dr. Hieger received his dental degree from the University of Oklahoma College of Dentistry. In order to continually expand his knowledge and scope of care, he maintains active memberships in a number of professional organizations, including:
American Dental Association
Oklahoma Dental Association
American Academy of General Dentistry
Personal Approach to Dental Care
Dr. Hieger's main goal is to help his patients by providing a wide array of high-quality dental services, focusing mostly on preventive and non-invasive procedures. He believes that comfort and convenience are essential to creating the most pleasant patient experience possible.
Life Outside of Dentistry
Away from the office, Dr. Hieger likes to stay active and enjoys doing pretty much anything outdoors, particularly playing golf and soccer. Of course, what's most important to him is making time to have fun and share laughs with his family and friends.