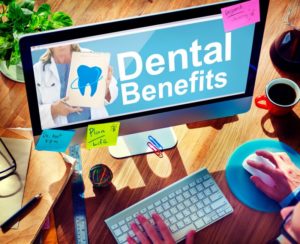 Did you know that your dental insurance benefits are about to reset without rolling over? It's the same whether you have $50 left on your annual maximum or $500—any money you don't spend before January 1st 2024 will go straight back to your insurance provider. Instead of being part of the group of Americans that will lose a collective 100 billion dollars in benefits this year, there is still time to take advantage of your coverage before 2024 rolls around, and here are five of the most effective ways.
Schedule Your Second Appointment
Most dental insurance plans fully cover two checkup and cleaning appointments each year, but many people only attend one. These services go a long way in helping your dentist stop problems like cavities and gum disease before they pop up, so they can save you a lot of headaches and money on more advanced dental treatments.
Schedule Your Child's Second Appointment
Similar to the point above, every individual on a dental insurance plan is entitled to two checkups and cleanings each year. Before your family's holiday plans start to make you busy, why not bring your favorite smile in for a quick visit so their dentist can make sure their teeth are ready for all the fun, food, and festivities to come? Nothing ruins a good time like a toothache!
Get Proposed Dental Work
Has your dentist said that you need a crown, filling, or any other type of dental procedure? Rather than waiting to do it next year (and having to pay your deductible again), you can just get it now. This will not only take something off your plate, but it will also prevent whatever issue you're dealing with from getting worse.
Finally Take Care of That Dental Problem
Do you have a chipped, cracked, or aching tooth that is bothering you? Dental insurance can be used to help partially pay for treatments like crowns and fillings that can restore damaged enamel and allow your dentist to treat painful infections. Once again, receiving a treatment now will mean you'll spend less because you won't have to pay your deductible first!
Begin a Longer Treatment Today
Ready to finally replace your missing teeth, or do you want to begin that smile makeover you've been thinking about? While you likely won't be able to complete a procedure like dental implants, dentures, or Invisalign before the end of the year, you can get started with them now and pay less than if you wait. In addition to the monetary savings, you'll also achieve your final result months earlier as well.
By utilizing your 2023 dental insurance coverage before it runs out, both your wallet and your smile will immediately benefit, and who doesn't love that? Of course, to make sure you know exactly what is and isn't covered, just be sure to talk to your dentist's team, and they'll be able to help you save as much as possible while getting the personalized care you deserve.
About the Author
Don't want to waste dental insurance benefits you've already paid for? You're not alone, and Dr. Michael Kirk is eager to help! A graduate of the OU College of Dentistry, he has been serving Oklahoma City families for over three decades, and it's his goal to help people get the top-tier dental care they deserve while staying comfortably on budget. You can schedule a FREE first visit at Grand Dental Studio by clicking here or get in touch with our team to talk about your insurance by calling (405) 848-3719.