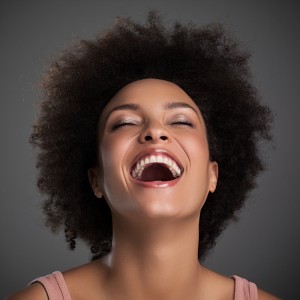 If you are a person who suffers from gapped, misaligned teeth or have an off bite, you may think there is no help. You do not want to go through the embarrassment of traditional metal braces, and you are worried of the pain associated with straightening your teeth.  You are in luck, because at Grand Dental Studio, our very experienced and talented dentists will be able to give you the smile you have always wanted with Invisalign Clear Braces!
Unlike traditional braces, Invisalign gives you the discretion you want by being barely, if at all, visible on your teeth. Being FDA approved, there is no doubt Invisalign is a great option for anyone who wants to have their teeth corrected. The entire process involves a series of aligners that are made just for you so it fits your mouth perfectly. Being able to gently straighten your teeth, each aligner you receive will be a new stage in your straightening process, so no aligner is alike.
You should wear each aligner for two weeks, 22 hours a day in order to the most advantageous results.  The whole process should take between 12-18 months, and at the end, you're left with nothing but a beautiful, even smile you can be proud of!
Interested in learning more about a dental checkup or some of our other cosmetic, restorative, or general dentistry services? Call us today at Grand Dental Studio to schedule your appointment. Our Oklahoma City dental office is conveniently located for patients who live or work in the greater OKC area.