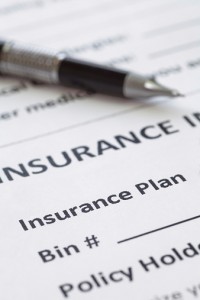 2014 is drawing to a close and before you know it, the New Year will be upon us. This time of year always seems to fly by, especially if you're busy planning for the holidays. At Grand Dental Studio in Oklahoma City, OK, Dr. Michael K. Kirk would like to take this opportunity to offer an important reminder regarding dental insurance benefits, a topic that may not necessarily be something at the forefront of your mind toward the end of the year. Today, we'd like to talk about the top three reasons that your dental benefits should be a subject of real priority, particularly during the last few months of 2014.
Maximizing Your Dental Benefits in OKC
Everyone wants to make the most of their hard-earned money when seeking healthcare, and getting the dental treatment you need and deserve should be no different. The following factors are among the important reasons to utilize your dental benefits before December 31st.
Yearly maximum allowed. This is the maximum amount of coverage that is offered by your plan over the course of a year. If you only utilize a small portion of this coverage and your plan resets on January 1st, any remaining benefits are forfeited.
Keep your deductible in mind. A deductible is an amount that a patient is required to pay out of pocket before his or her dental benefits begin to cover the cost of treatment. After the deductible requirement has been fulfilled, your coverage kicks in, allowing you to fully utilize your benefits. Unfortunately, many patients end up paying their deductible and then never follow up with their dentist; this means that their benefits go unused for the remainder of the year. The amount of a deductible varies from plan to plan and between employers, so ask your human resources department for more information if you are unsure about this cost.
Make your monthly premiums count. If any portion of your monthly income is going toward payment for a dental insurance plan, it only stands to reason that you should be taking full advantage of your benefits. Make your dental coverage work for you rather than against your wallet.
Getting the most from your dental benefit plan isn't only about making sure you get your money's worth. Twice yearly visits to our OKC dental office help keep your teeth and gums healthy, which can actually protect your overall physical health as well. Major health concerns like heart disease and even some kinds of cancer have been linked to poor periodontal health, so be sure to schedule your six month dental checkup with Dr. Kirk before year's end.
Visit Your OKC Dentist Today
The majority of dental benefit plans follow a calendar year schedule, which means that on January 1st, your benefits reset. If you haven't utilized your dental benefits to their fullest by now, it's time to schedule an appointment with Dr. Kirk at Grand Dental Studio. Contact us today to reserve your visit with our caring, experienced team in Oklahoma City, OK. Our state-of-the-art dental practice proudly serves families from throughout OKC and the surrounding areas, including Midwest City, Deer Creek, Yukon, Edmond, Moore, Nichols Hills, and beyond.