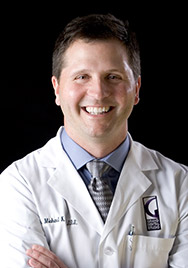 I recently celebrated my 50th birthday. With the passage of another year in life, and in dentistry, I began thinking of the old saying, "the more things change, the more things stay the same." Even though time and technology continues to change how dentistry is practiced, there are certain aspects that will always remain the same. One of the most important factors that will never change is how well we treat our patients. This got me to thinking about your patient experience at Grand Dental Studio.
For Patient Centered Dental Care, Good Communication Is Key
For the past five years, we have used Demandforce software for appointment scheduling and patient reviews. With Demandforce, the front office team manages scheduling and utilizes the patient appointment reminder system. This technology enables us to deliver appointment reminders via email, text, or both. Using this system has significantly increased the efficiency of our scheduling and patient communication.  The Demandforce platform also sends out our patient survey questionnaires after each appointment.  Every couple of days our team members review this survey data. I am proud to say that over 98% of our surveys are extremely positive, and we now have over 700 surveys in the system. You can see them yourself here.  Though not every patient uses email, over 90% of our patients communicate with us using email or texting technology.
Patient Centered Improvements
The question is: What about the 2% of patient surveys that are not positive? This amounts to fewer than 7 patients in the last five years. We use these surveys as our baseline for continual patient centered practice improvements. During our weekly team meeting we spend a lot of time going over this survey data. We walk through our processes step-by-step, and talk about how well we are communicating with each patient. We then determine practical steps we can take to make it right. In our minds, the patient always comes first. This is the essence of a patient centered approach to dental care. While new technology helps improve our efficiency, our commitment to patient satisfaction will never change.  At Grand Dental Studio, we think "patient first." Each one of our team members is instructed to listen closely to patient concerns. Personally, I always try and give my patients several treatment options.  While we are upfront with our patients in regards to options and costs of treatment, our ultimate goal is that every patient gains a lifetime of good oral health and a confident smile. We believe that dentistry can change lives and we want all of our patients to have Oklahoma's Best Dental Experience.
Patient Centered Dental Care in OKC
So, ten years ago, I would lose sleep for several nights over one negative review. With age however, I have learned that improvement is a process, and each negative review is an opportunity for us to get better at what we love to do. Now, I celebrate the patient transformations that happen every day and only lose a couple of hours of sleep over that one negative review! I know that my role is not only to take care of our patients, but to also lead our clinical team on a mission toward constant improvement. This last part is easy because our entire team shares a love of dentistry.  Each day we look forward to taking care of you and your family. In October, I was humbled to receive over 50 birthday wishes from our patients. I feel very lucky to have such a great team of dental professionals to practice with, and I am very grateful that you've chosen us to deliver the quality dental care that you and your family deserve.
We are very fortunate to be a part of your community, and we are very proud to be the trusted dentistry for families throughout OKC, Midwest City, Deer Creek, Yukon, Edmond, Moore, Nichols Hills, and the surrounding communities. For your next patient centered dental appointment, contact us today.
Sincerely,
Dr. Michael Kirk