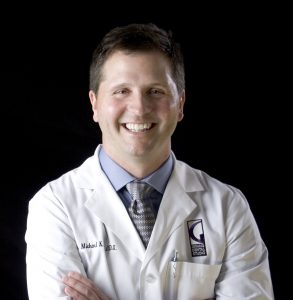 As your dentist in Oklahoma City, Grand Dental Studio values using the latest technology to provide you with the ultimate in dental care. But we realized something recently — you may not be aware of the ways we use technology to improve your experience. From ultra-precise laser dentistry to extra- and intraoral photography, we are happy to provide our patients with the best that modern dentistry has to offer. Keep reading to learn about the state-of-the-art offerings you can expect from the Grand Dental Studio.
DIAGNOdent: Early Cavity Detection
Laser power helps your family dentist in Oklahoma City detect weak spots in the teeth earlier than ever. An audible signal lets us know a potential cavity exists, and a numerical readout gives us an idea of how big it is. This tool helps us stop cavities in their tracks — saving you a considerable amount of time and discomfort in the long run.
Panoramic Imaging System for Improved Treatment Planning
Effective treatment planning depends on having the most detailed, accurate information about your teeth and oral structures possible. With our panoramic imaging system, we can capture a better image of your mouth — reducing risks and increasing the predictability of your results.
Digital X-Rays Mean Less Radiation
X-ray technology is invaluable in dentistry, but many patients are increasingly concerned with radiation exposure. With this in mind, we are happy to offer digital x-rays. This method captures necessary images with 90 percent less radiation than traditional radiography.
Laser Dentistry Improves Precision
Using the concentrated power of lasers, your Grand Dental Studio dentist can offer increased precision and pain-free procedures for a number of treatments. Laser dentistry may be used in cavity detection, gum disease treatment, cosmetic gum procedures, and a number of other applications.
Intraoral Camera Involves You In Your Dental Care
The hand-held intraoral camera gives us a better look at your teeth and gums. And because the image is transmitted instantly onto the computer, we can also show you what's going on your mouth. We know that when you are informed in the treatment process, your dental health improves.
STA Single Tooth Anesthesia
STA allows us to painlessly numb a single tooth. The wand is a computer-assisted anesthesia system, and it's performed painlessly, without that "fat lip" feeling associated with traditional anesthesia. With Single Tooth Anesthesia, we can treat multiple teeth, no matter where they are in the mouth, without any discomfort or lasting numbness.
Check Back Soon!
As part of our commitment to you and your dental health, we are continually upgrading our technology. Check back soon to see how we are improving dentistry in our region! You can also schedule an appointment with Dr. Kirk, Dr. McNair or Dr. Henry, your general and cosmetic dentists in Oklahoma City today.