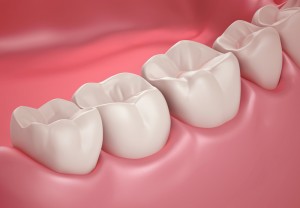 Having a cavity is never a fun or pleasurable experience. It is important that once a sign of decay has been detected that you take care of the situation immediately, as to make sure that it does not get any worse. It may be difficult to find tooth decay on your own, and there are times when even dentists need a little help. At Grand Dental Studio, our doctors believe in giving our patients the most accurate treatment when it comes to cavities, and all of that is made easier thanks to DIAGNOdent!
DIAGNOdent is used for locating hidden dental decay by using a laser light. This wonderful dental technology is important to the oral care of your smile, as finding decay below the tooth's surface can be difficult, as a lot of the microscopic harmful bacteria can spread like wild fire, causing rapid tooth decay. DIAGNOdent takes care of this issue by allowing our doctors to discover hidden decay from below the surface, making your treatment more efficient and successful.
One of the benefits to DIAGNOdent is the fact that it is one hundred percent pain free, and it provides instant feedback as to the health and stability of your tooth. This wonderful tool will make your checkups more efficient and accurate as well as giving you a healthier, beautiful smile!
Interested in learning more about DIAGNOdent or some of our other cosmetic, restorative, or general dentistry services? Call us today at Grand Dental Studio to schedule your appointment. Our Oklahoma City dental office is conveniently located for patients who live or work in the greater OKC area.