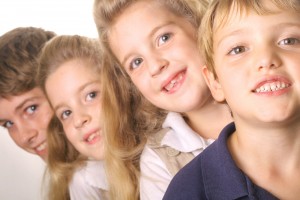 Over the next few weeks, families in Oklahoma and everywhere else in the country will be facing a new school year. That means that now is when parents will be focused on buying new clothes for their kids, new schools supplies, a new lunchbox or backpack, and more. What can get lost in all that great rush of activity, though, is something that's very important—a back-to-school dental checkup.
There's no better time than right now, with school just starting or about to start, to bring your child or teenager into Grand Dental in OKC for a dental visit and cleaning.
Why now?
Because as hectic as preparing for a new school year is, the rest of the year may be just a busy, with homework, projects, and extracurricular activities competing for your child's time. So why not bring your son or daughter in now, before all of that ramps up?
With a regular dental visit and professional cleaning, our doctors can check your child's smile for signs of tooth decay or gum disease. These common oral health conditions should be treated as soon as possible. When left untreated, they can quickly worsen, requiring more extensive work and even affecting overall health.
Call Grand Dental Nichols Hills to schedule a back-to-school dental visit for your child. We proudly serve patients from all across the greater OKC area.