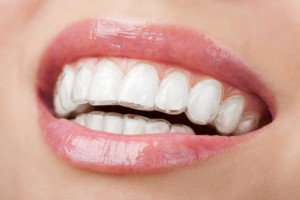 Patients have come to equate Dr. Michael K. Kirk and the Grand Dental Studio with superior dental care in a luxurious, relaxing environment. In Oklahoma City no dental practice offers as much personalized care with the added comforts of our full relaxation menu or a stroll through our Zen garden. Whatever your dental health care goals, isn't it time you started looking forward to visiting your dentist? At Grand Dental Studio, we think it is. Invisalign clear braces and all our cosmetic dentistry options, offered in our spa like environment will leave you with a picture perfect smile. If you've been considering braces but are worried about the esthetics and the hassle, call to schedule an Invisalign consultation today.
Why Dr. Kirk
As a member of the American and Oklahoma Academies of Cosmetic Dentistry, Dr. Kirk is dedicated to learning up-to-date cosmetic dentistry treatments that he can bring home to his OKC patients. Over the past 15 years, Dr. Kirk has been dedicated to continuing education in all facets of dental care and his cosmetic dentistry training and experience is top-tier. If his years of education and experience aren't enough to convince you, Dr. Kirk also prides himself on building strong relationships with every patient and says the best part of dentistry is getting to know his patients and working with them to achieve their oral health care goals. In his state-of-the-art, relaxing practice, Dr. Kirk offers the best cosmetic dentistry in OKC.
Why Invisalign
While many people choose to live with crooked teeth thinking the only adverse effect is esthetic, it's important to note that there are additional health concerns to consider as well. A crooked or misaligned bite places uneven pressure on your teeth and jaw making you more susceptible to damaging the teeth that take extra wear and tear, and an increased potential to develop TMJ disorder. No matter what your age or lifestyle, it is important to have an aligned bite that will help you maintain dental health for life.
Invisalign clear braces offer a teeth straightening option without the hassle of traditional braces. When you want to create a better smile, it seems irrational to make your smile worse before it gets better. Traditional braces are bulky, painful, and a metallic smile doesn't help anyone to look or feel their best. Traditional braces also limit the types of food you can eat, and require extensive oral hygiene.
Invisalign is a great option if you want to share your best smile from the first day of treatment. The clear, custom alignment trays gently shift your teeth, and no one will even notice. The alignment trays are switched out for new ones every few weeks until your teeth are straight. No orthodontic visits for tightening wires. In addition to fewer dental visits most patients report experiencing less discomfort with Invisalign when compared to traditional braces. Because Invisalign is removable, you don't have to give up any of your favorite foods while you correct your bite. Simply remove your correcting tray during meals, and replace after.
For More Information
If you've considered traditional braces, but don't want a mouth full of metal Invisalign clear braces may be for you. Our relaxing, spa like office is conveniently located in the heart of Oklahoma City 73118, but you will feel like you just spent a day on the beach. Call to schedule an appointment today. We welcome patients form Oklahoma City and surrounding areas including Midwest City, Deer Creek, Yukon, Edmond, Moore, and Nichols Hills.