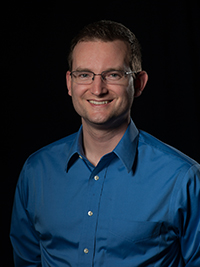 You know the importance of visiting your dentist twice a year to protect your amazing smile, but sometimes your professional and family schedules make it difficult. Trying to schedule an appointment within traditional dental office hours that are convenient for your already busy schedule is a challenge. As Grand Dental Studio, we understand that challenge. We don't want to see you put your oral health at risk due to schedule conflictions. This is why we've now extended our office hours to include Saturdays. Now, you're able to choose an Oklahoma City dentist that offers the schedule flexibility you need to make oral health a priority.

Family Dentist in Oklahoma City Open on Saturday
Grand Dental Studio strives to deliver Oklahoma's best dental experience to our patients. However, we know that it's difficult to schedule dental appointments around your already busy schedule. By offering Saturday appointments, you're able to receive excellent dental care from our office.
Our team of dedicated dental professionals provide contemporary dental care with a personalized touch to promote maximum oral health for a beautiful smile. With a passion for our patients and a commitment to excellence, we go the extra mile to provide many luxurious amenities that aren't typically found in traditional dental offices. In addition to working around your busy schedule, we offer a Relaxation Menu, which features many amenities to make your time with us more enjoyable. You'll benefit from elite dental care while enjoying the utmost relaxing environment to help you unwind after a long week.
With chair massagers, aromatherapy, and many other added amenities, you'll relax and feel right at home when visiting our office. We combine patient comfort with the skills and qualifications of our team of dentist. Supporting Dr. Kirk's efforts to provide the highest standard of care through the latest advancements in dentistry, Dr. McNair and Dr. Henry work together as a team to combine their dental knowledge and expertise.
Through our extensive academic training at prestigious study centers and active members of numerous dental memberships and organizations, we'll give you the smile you've always wanted. No matter if you need preventative care, cosmetic dentistry, or treatment for TMJ, we'll cater our services to meet your exact needs.
Best Oklahoma City Dentist
Grand Dental Studio goes above and beyond to ensure the dental services you need are convenient without compromising the quality of care you expect. We create custom treatment plans to not only give you a healthy, beautiful smile, but to promote your oral health as well. We work to ensure you have the highest level of comfort while in our office while we enhance the function and aesthetics of your smile. With services including general, cosmetic, and sedation dentistry, all of your oral health needs will be met by our team of dental experts.
If you're ready to benefit from a new form of dental excellence, choose Grand Dental Studio for your dental needs. Dr. Kirk, Dr. McNair and Dr. Henry go the extra mile to make dental care convenient and comfortable to reduce the stress and chaos of your already busy schedule. Call our office today at (405) 848-3719 to speak with a patient coordinator for an appointment. You can also visit our web site at https://www.dentistokc.com.