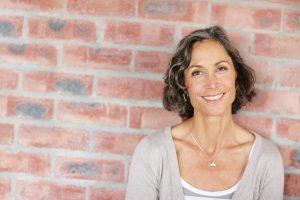 Did you know that April is oral cancer awareness month? We're doing our part here at Grand Dental Studio by reminding our patients that an annual screening is recommended for early detection of the disease. Have you had an oral cancer screening from Dr.'s Kirk, Henry and McNair, your dentists in Oklahoma City? Make it a priority this April — especially if you've got one of the risk factors for oral cancer. Keep reading to learn what they are, and how you can schedule your screening today!
All About Oral Cancer
Oral cancer kills one American each hour — a shockingly high number that's thought to be so great due largely to a lack of awareness of the disease.
While everyone can benefit from the potentially life-saving oral cancer screening, adults with one or more of these risk factors for the disease should certainly stay on top of their annual screenings. They include:
Current or former smokers or tobacco users
Heavy alcohol consumption combined with tobacco use
Repeated exposure to UV light
A poorly fitting prosthetic device that rubs sores in the mouth
A previous oral cancer diagnosis
If you or a loved one are affected by any of these risk factors, don't delay in scheduling your oral cancer screening.
What to Expect from an Oral Cancer Screening
You can have your oral cancer screening performed alongside your regular checkup and cleaning at Grand Dental Studio. It doesn't require special preparation on your part — just let us know you'd like an oral cancer screening, and Dr.'s Kirk, Henry and McNair will take care of the rest.
To perform the screening, Dr.'s Kirk, Henry or McNair will ask you a series of questions to better understand your oral health. These questions may focus on any oral irregularities you've noticed, like persistent bumps or a changing voice. It's important that you communicate thoroughly and openly throughout this portion of the exam.
Once they've gotten a better idea of the state of your mouth, Dr.'s Kirk, Henry or McNair will perform a visual and tactile examination, searching for the irregularities indicating cancerous or precancerous conditions in the mouth.
These include:
Sores inside or on the mouth, cheeks or lips
Changing facial symmetry
Swelling in the mouth
Lumps in the throat or oral area
Tissue changes in the mouth, including red or white spots or rough patches
Schedule Your Appointment Today!
This April, let's talk about oral cancer. Call Grand Dental Studio to schedule your appointment for a checkup today! Let us know you'd like to have an oral cancer screening when you do — you'll be making a wonderful decision for your health.