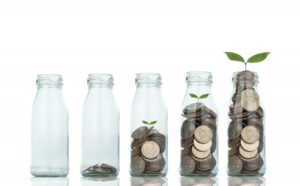 Finances are often listed as one of the biggest barriers to dental care, and every year, these concerns prevent millions of people from visiting the dentist. Thankfully, there are a multitude of ways you can save money every time you see your dentist in Oklahoma City, and you can utilize them at your very next appointment! Here are the 3 easiest ways to save on your dental care.
1. Always Get the Best Care That You Can
Seeking out discount dental care is actually not the best way to keep your dental costs low. By getting the highest quality dental care that you can, you'll save yourself from needing additional restorative procedures in the future, which in turn will save you thousands over time. When you choose a dentist who provides a wide array of services at a very high level and utilizes the latest technology, they'll be able to keep your dental costs low and preserve your oral health at the same time.
2. Focus on Prevention
Dental insurance in Oklahoma City differs from standard health insurance in one distinct way. Dental insurance's coverage is actually more focused on helping people avoid dental issues rather than treating them. This is why, for most plans, preventive services like checkups and cleanings are completely or mostly covered while restorative care (such as fillings, crowns, and bridges) are only partially covered.
This means that the best way to use your plan is to simply have it cover your two recommended appointments each year. These visits will likely be paid for by your insurance, and they'll keep your teeth healthy so you won't need more involved (and expensive) procedures in the future.
3. Don't Let Your Benefits Expire
Most dental insurance plans have what is called an annual maximum, which is the highest dollar amount of care it will cover per person, per year. On average, this amount tends to be about $1,250. Most people only receive about $323 worth of dental care each year, leaving about $927 leftover. Unfortunately, at the end of the year, that leftover money actually does NOT rollover to the next, and instead the amount resets. This means the average person with dental insurance is losing about $1,000 of care every year!
So, how can you make sure that you don't leave money on the table? Simple, just make sure to max out your benefits before January 1st. If you've only had one checkup and cleaning this year, schedule another one. If you need a tooth repaired or replaced, you can get the process started now and you'll save while you do it. Need to get some dental work completed? Finishing it now will help you get the absolute most out of your benefits.
With these 3 strategies, you can go to the dentist with the peace of mind that you're taking care of both your smile and your wallet. The end of the year is just around the corner, so be sure to use your benefits before they reset for 2018!
About the Author
Dr. Michael Kirk is a practicing general, restorative, and cosmetic dentist in Oklahoma City. He and his team at Grand Dental Studio are dedicated to providing high-quality, long-term dental solutions so his patients can enjoy years of problem-free smiles. To learn more tips on how to save on your dental care, he can be contacted through his website.