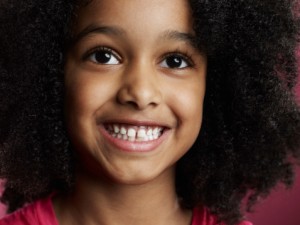 It's the most wonderful time of the year! Back to school! New notebooks, new pencils and crayons, new school shoes. As you squeeze in the last lazy days of summer—and before the kids are off for another year of learning and growth—be sure to bring your children in to see Dr. Michael Kirk, Dr. Janice Henry and their friendly team of dental hygienists and dental assistants at Grand Dental Studio in Oklahoma City, OK. A dental checkup with the family dentist 73118 residents have come to rely on will ensure that your kids head back to school with smiles that are healthy and happy.

Dental checkups are as important for your children as they are for you. Younger children especially have more difficulty brushing properly, so keeping tabs on their oral health is critical. Moreover, children are susceptible to the same oral health concerns as adults, including tooth decay and gum disease. Early monitoring sets the stage for a lifetime of dental health.
A Dental Checkup with the Dentist Oklahoma City Smiles About
When you bring your children to Grand Dental Studio for their six-month hygiene appointments, we will:
Clean their teeth and remove any plaque buildup
Examine each one of their teeth for any signs of tooth decay
Assess the health of their gums and other soft tissue
Take digital x-rays only when necessary
Depending on the age of your child and what we discover during our examination, Dr. Kirk and Dr. Henry may recommend a fluoride treatment. Fluoride is a mineral that research shows can strengthen tooth enamel. With strong enamel, your children are better equipped to fight the daily battle against decay. And here's a tip: throughout the United States, fluoride is added to tap water. So, even though bottled water is convenient, make sure your children drink tap water, too, for the benefits derived from fluoride.
Another common treatment to help ward off tooth decay are dental sealants. Everyone's molars are pitted and grooved to a degree, some more than others of course. For children, brushing these back teeth can be particularly difficult, so food particles can get trapped in the pits and grooves. This debris is a breeding ground for the bacteria that leads to decay. With dental sealants, however, your children's molars have a physical barrier that prevents the bacteria from damaging teeth. Dental sealants are a thin plastic film that is applied to teeth and then hardened with a curing light. Dr. Kirk, Dr. Henry and their team will keep an eye on your child's sealants, which typically last up to 10 years.
Schedule an Appointment Today
Before your kids head back to school, head to Grand Dental Studio for a dental checkup. We want to help you help your kids smile at the new school year.  Speak with our staff in Oklahoma City, OK, and schedule an appointment today. We also proudly serve the surrounding OKC communities of Bethany, Deer Creek, Edmond, Choctaw, the Village, Nichols Hills, Moore, Piedmont and other great towns in and around Oklahoma City.