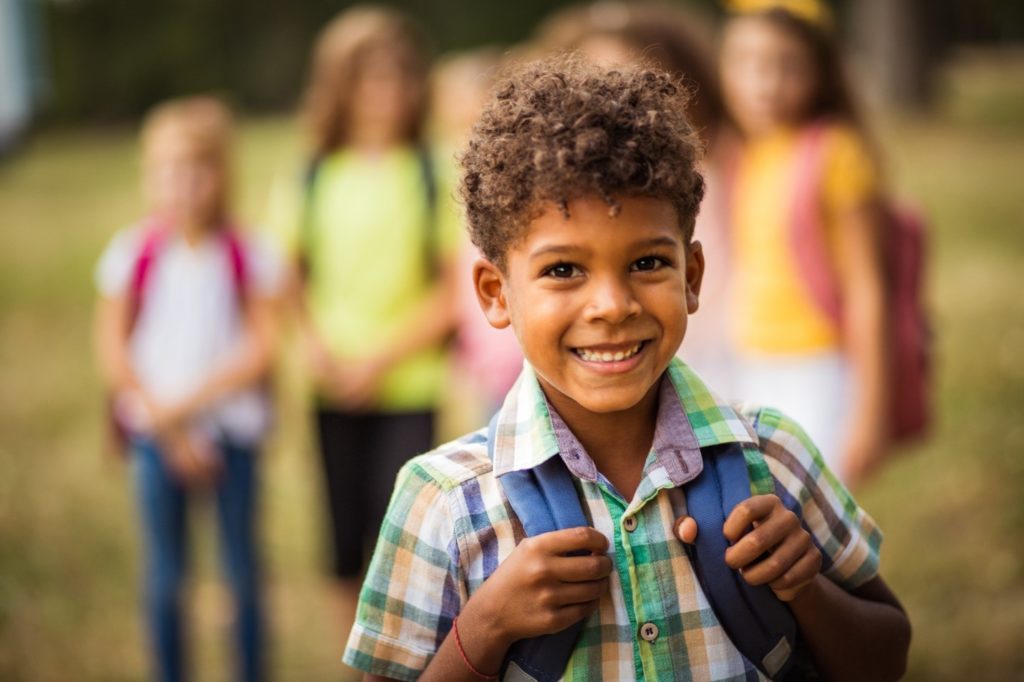 The to-do list for parents is always long, but it grows exponentially when school is about to start. You probably have plenty of things on your mind—making sure your child has the right supplies and clothes they didn't grow out of over the summer—so it's understandable if their oral health isn't at the forefront. However, every year, thousands of children miss school because of preventable dental problems, so taking a little extra time to look out for your child's dental safety is important ahead of classes. Thankfully, your dentist in Oklahoma City has put together this easy list of four things you can do so you can cross another item off in record time.
Tip #1: New Year, New Brush!
Most dentists will tell you that a toothbrush should be replaced about every three months, and just like brushing itself, most people don't follow this to the letter. So, if your child is about to start school, and they haven't gotten a new brush in a while, now is the time to do it. This will ensure they are consistently getting a good clean during their at-home oral hygiene, which will go a long way in preventing tooth decay, cavities, and other issues that could potentially require them to miss class and need more expensive procedures.
Tip #2: Smart Lunch for Smart Kids
If you pack your child's lunch, what you decide to include can have a large influence on their overall health. Swapping out soda or juice for unflavored water will drastically reduce their teeth being exposed to sugar, as will giving them items like fruits, vegetables, and nuts as opposed to overly-processed foods. Not only is this great for their mouth, but limiting their sugar intake in the middle of the day will also save them from crashing and feeling tired in the afternoon, meaning it will be easier for them to stay focused in class.
Tip #3: Invest in a Mouthguard
Whether your child is part of an official sports team or just plays the occasional pick-up game with their friends, a relatively small investment that can go a long way in keeping them safe is a custom mouthguard. Unlike the generic mouthguards you'll find online, custom mouthguards are made by dentists based on an impression of a child's mouth. This leads to a better fit, better protection, and a much higher chance that the child will actually wear the guard as opposed to "forgetting it" in their locker. These mouthguards are a tad more expensive upfront, but they are much cheaper compared to having to get a broken or knocked-out tooth fixed.
Tip #4: A Well-Timed Checkup
When was the last time your child had a professional dental checkup? If you can't remember off the top of your head, it might be time to reach out to their dentist. A quick checkup and cleaning will ensure there aren't any potential problems that could pop up after the year is started, plus it can give your child the confidence they need as they are adjusting to their new schedule.
Your child's education is extremely important, and by paying a little attention to their dental safety, you can give them the best possible chance of getting a great start.
About the Author
Dr. Michael Kirk is a family, cosmetic, and implant dentist that has served the Oklahoma City area for over 25 years. As a father himself, he can empathize with fellow parents who are getting ready for back-to-school, so he's happy to help by answering any questions you might have or providing a gentle check-up and cleaning for your child. To get in touch with our office to schedule an appointment, just click here.