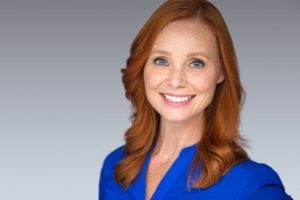 Are you ready to finally do something about your teeth and get the bright, confident smile you've always wanted? If so, then you may be a good candidate for a smile makeover! Millions of people in your position have achieved their dream look this way, but if you read even a little bit about smile makeovers online, you know they can be quite involved in some cases. You probably have a lot of questions, but out of all of them, the following five are the most important ones you should ask your dentist.
Can I see some "Before & After" pictures?
In today's age, you may not actually have to ask a dentist about this in person, because many will have a lot of "before and after" pictures of their patients on their website, typically on a page called the "Smile Gallery." However, some don't, and asking a dentist about this might allow them to show you images of patients whose smile resembles your own so you can get a better idea of what to expect after a makeover. This can give you a preview of the future as well as an initial impression of the quality of their work.
What can be fixed with a smile makeover?
A smile makeover can do a lot, like change the color, size, shape, and spacing of your teeth for the better, but it can't do everything! Its primary goal is to improve aesthetics, but if you have ongoing oral health problems like cavities and gum disease, these will need to be treated first. Doing so will ensure that your newly stunning smile has a strong foundation and won't experience issues in the future.
How long will the process take?
Every smile makeover is customized based on the needs and wants of the patient, and as such, the process can take varying amounts of time. Some people can get everything they need in a small number of appointments, while for others, it might take several visits. Knowing how long the road is ahead will prevent any unpleasant surprises and also guarantee that you and your dentist have the same expectations.
How long can I expect the results to last?
Of course, you wouldn't want to spend the time and money to get a smile makeover only for the results to fade after a few months, right? Typically, with the right care and maintenance, the treatments often used for a smile makeover (like veneers and teeth whitening) can easily last for years.
What counts as "care and maintenance"? This can be different from patient to patient, but in most cases, this refers to consistent oral hygiene at home, not eating items that can damage teeth (like really hard or crunchy foods), and coming in for regular checkups and cleanings with your dentist.
What can you do to make it affordable?
Because a smile makeover is primarily a cosmetic suite of procedures, it typically is NOT covered by dental insurance. So, before you begin treatment, it's wise to talk with your dental team about your options so that you can get the look you want while staying on budget. Most offices offer low-to-no interest financing that can help you space out paying for your makeover using relatively small installments.
Fortunately, getting these questions answered is easy—you can ask them all when you go to see your cosmetic dentist in Oklahoma City for your consultation! From there, it should be a smooth road ahead toward the eye-catching smile you've always wanted.
About the Author
Dr. Michael Kirk is an Oklahoma City-based cosmetic dentist who has been serving the area for over 25 years. He literally has decades of experience performing smile makeovers and only does so using the latest methods, most up-to-date technology, and finest materials. To learn more about how your smile makeover will work, you can schedule an in-person consultation by clicking here.