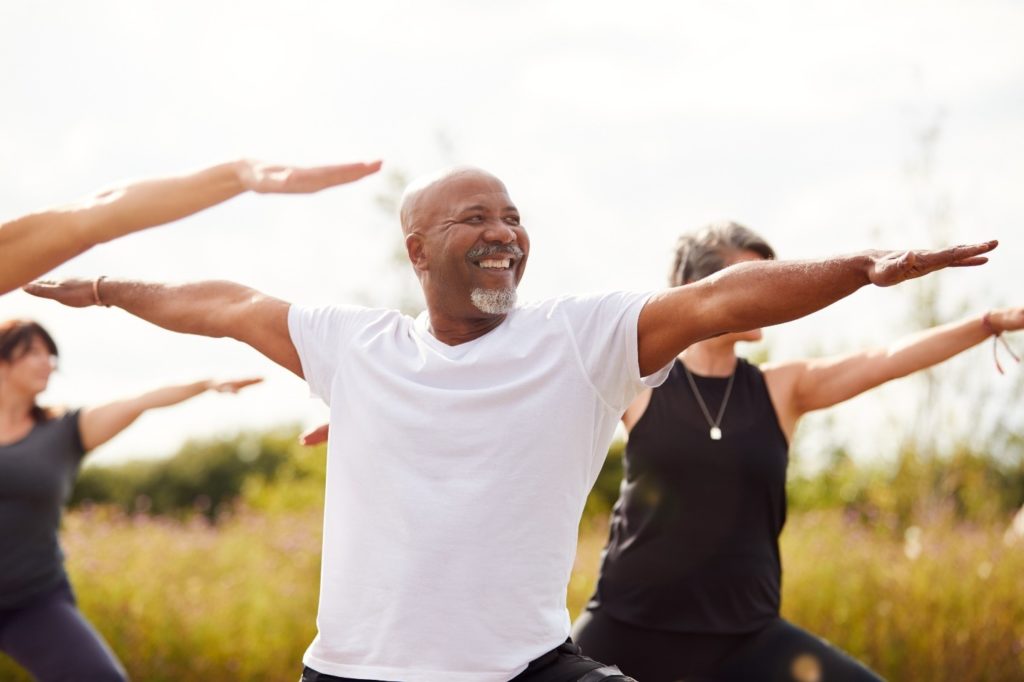 June is an exciting time! Not only is it graduation season, Father's Day, and the beginning of summer, but it's also Men's Health Month and National Smiles Month. At first, it may seem like these two things aren't related. However, a deeper look will show that they certainly are, especially since caring for your smile is about more than just keeping your teeth stain-free and your gums infection-free – it's about enhancing your overall well-being as well. With this in mind, here are a few must-know men's dental health tips.
Commit to a Solid At-Home Oral Hygiene Regimen
Dental care best practices, like brushing twice a day and flossing daily, won't just keep your breath fresh and your teeth white – it will also help prevent serious oral health concerns. When left untreated, the harmful bacteria associated with gum disease and cavities can travel to your vital organs via your bloodstream. That's why a solid oral hygiene regimen benefits both your smile and your overall health.
Visit Your Dentist Every Six Months
In short, no dental care routine is complete without biannual dental checkups and cleanings. These six-month visits may only be an hour or so, but a lot of ground is covered in that time. In addition to checking for cavities, your dental team screens for oral cancer, examines any restorations you have, removes stubborn plaque and tartar, and cleans the hard-to-reach areas of your mouth. So, don't put off these visits.
Cut Down on Foods (and Drinks!) with Added Sugar
Fizzy sodas, creamy ice cream, and refreshing lemonade are just a few summertime staples. While they are certainly tasty, they are often packed with added sugar. Not only can this result in inflammation and weight gain, but it can also lead to tooth decay. So, it's best to indulge in moderation. When you do, drink plenty of water, brush your teeth shortly after, and use a straw (when consuming sugary beverages).
Inquire About Cosmetic Dentistry
Men's health month is about more than physical health; it's about mental health too. One way to boost the latter is to improve your confidence. If a small chip in one of your teeth, obvious dental misalignment, or pigmented stains are hindering your self-esteem, then schedule a consultation with your cosmetic dentist in Oklahoma City! From there, they can learn all about your smile goals and review your treatment options in-depth.
Amid the hustle and bustle of your daily life, you may forget to prioritize your oral, mental, and physical well-being. That's why Men's Health Month and National Smile Month are so important! Get this summer started on the right path by implementing the above oral hygiene tips, starting with scheduling your next dental checkup and cleaning.
About the Author
At Grand Dental Studio, patients can place their smiles in the hands of an exceptional family and cosmetic dentist, Dr. Michael Kirk. His commitment to balance and living a healthy lifestyle is something that influences his personal philosophy of dentistry, which is why his goal is always to help those in his treatment chair improve their oral and overall health. If you're overdue for your six-month cleaning, you have a question about taking care of your teeth at home, or you'd simply like to schedule an appointment, you can contact our team here.