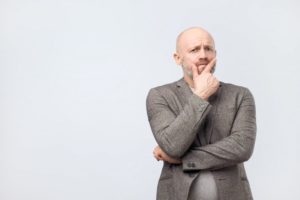 More and more research is starting to reveal an unsettling fact that dentists have known for years: obstructive sleep apnea (OSA) is becoming much, much more common. Some studies show that OSA occurs in 1 out of 4 people, including children! Why is this the case? And, more importantly, what can you do to lower your risk of developing this incredibly harmful condition? Your sleep dentist in Oklahoma City answers these questions and much more so you can rest easy tonight.
Why Sleep Apnea is On the Rise
OSA can stem from many different causes, but the most common one by far is obesity. When excess fat and tissue accumulate on the throat, the extra weight makes it easier for the airway to collapse and be cut off during the night, leading to the lapses in breathing that are characteristic of sleep apnea. The rates of obesity continue to increase in the US and abroad, so it's no surprise that OSA is going up along with it.
Another factor is that the medical community is becoming increasingly better at diagnosing sleep apnea. While the prime symptoms include snoring, clenching and grinding the teeth, fatigue, and exhaustion, the disorder doesn't affect everyone in the exact same way (for example, children tend to become hyperactive despite being sleep deprived). Improved screening techniques like those used by dentists enable patients to be diagnosed earlier and with greater accuracy, meaning many OSA cases that might have been missed in the past are now being caught and treated.
How to Keep Yourself Safe from Sleep Apnea
With this knowledge in mind, how can you lower your chance of developing sleep apnea?
Maintaining a healthy weight is paramount, so exercising regularly and following a balanced diet are essential. If you need help shedding a few pounds (who doesn't?), it's best to contact a personal trainer or registered dietician, as these professionals can put you on a program that will be uniquely suited to your needs. Avoid fad diets and workouts, as these tend to deliver great results in the short term but always fail long-term.
If you suspect that you're already dealing with sleep apnea, you should seek out treatment right away by visiting a sleep dentist for a screening. Getting your sleep under control won't only improve your health, but it will also help you sustain the motivation, energy, and willpower needed to follow a healthy diet and consistent exercise routine, which will safeguard your sleep and wellbeing for decades to come.
The Sleep Expertise You Deserve
Helping people with OSA is very near and dear to our hearts here at Grand Dental Studio. Dr. Kirk was diagnosed three years ago. We partner with Sleep Group Solutions, Inc., who offers programs and continuous training for our team. Our office offers a FDS-approved home sleep test as well as a comprehensive evaluation and screening. We communicate with a licensed medical professional every step of the way as well as your personal physician. A home sleep test confirmed that Dr. Kirk had severe OSA. So, he put himself on a CPAP (stands for Continuous Positive Airway Pressure) after receiving a prescription from his medical doctor. He also created an oral appliance for himself that he uses when he travels.
There are several solutions using oral appliances for mild or moderate sleep apnea, and most involve a custom-made to measure oral appliances that we create. According to Dr. Kirk, "We are now on the front line for screening for sleep apnea. We see most of our patients two or three times a year. Our at home sleep test is noninvasive, and most importantly, allows our patients to sleep at home. Our oral appliances are customized specifically for your airway."
In order to offer the best care possible, Dr. Kirk, as well as our team members Christine and Melissa, recently completed an advanced continuing education course through Sleep Group Solutions. When you come to see us, you can enjoy the peace of mind that you're being looked after by experts who have the training and expertise to offer the solution you need.
Have a question about sleep apnea? Want to schedule a screening to see whether or not you're at risk for the condition? To learn more and get answers, click here to schedule a consultation.