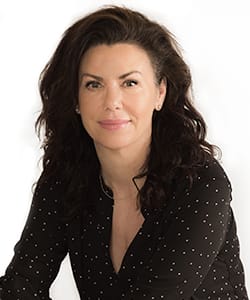 The word is out! We are providing high-quality facial aesthetics at Grand Dental Studio with veteran clinician, Tonya Morris-Cameron, RN, MMP. Tonya has been performing aesthetic medical procedures since 2006. Tonya's vast experience includes permanent makeup, microblading, scalp tattoo, dermal fillers, Botox for face and hyperhidrosis; Dysport, microneedling with PRP option for face and scalp hair restoration; Fibroblast Plasma Pen, lip fillers, dermaplaning, medical-grade peels and skincare.
You can see from her designation that Tonya is a Registered Nurse but what is an MMP? MMP stands for Medical Micropigmentologist. Tonya uses the most advanced Permanent Makeup equipment, pigments and techniques to give you beautifully natural eyebrow color and shape, lip color, eyeliner or scalp tattoo that accents your best features and skin tone.
Many of you know what aesthetic services are now, and many have placed them firmly into our lifestyle must-haves. Tonya has been an aesthetic nurse in Oklahoma City for 14 years. Basic fundamentals were not enough for Tonya. She completed a second level of education before proceeding to more complex specialties. During this time Tonya has had the opportunity to work with leading physicians in Dermatology and Anti-Aging Medicine. Tonya has received advanced training and certifications all over the United States from leading Plastic Surgeons and Educators for Botox, Dysport, Juverderm, Sculptra, Restylane, Radiesse, NovaThreads, InnoPen and Platelet Rich Plasma. Tonya is focused on detailed patient education as well as acquiring new knowledge and skills to safely help her patients make good choices and to ultimately be the best version of themselves.
Her goal with every service she offers is for each of her clients to feel good about how they look and live their lives with a sense of freedom. Her qualifications and professionalism make her a great addition to Grand Dental Studio.
When she isn't working, she is usually hiking with her dogs, outdoor rollerskating somewhere slightly dangerous, listening to great music and filling her belly with healthy foods from around this wonderful planet.
Contact Tonya at 405.202.4427 or contact@skinstudiookc.com to reserve your appointment with Skin Studio OKC at 1057 NW Grand Boulevard, OKC, OK 73118.
https://www.facebook.com/skinstudiookc/
https://www.instagram.com/skinstudiookc/
Tonya Morris-Cameron RN, MMP
Aesthetic Nurse Specialist