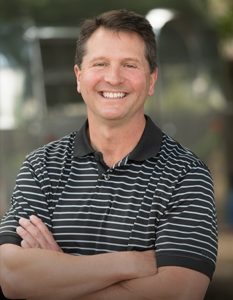 Oklahoma City – Over the past six weeks, Grand Dental Studio has taken its already-stringent infection control methods to new levels, installing an arsenal of new, high-tech equipment and systems including a high-volume air purifiers and a state-of-the-art UV-C light system which kills more than 99 percent of viruses, bacteria and pathogens. Like much of medicine, safe dentistry looks very different since the arrival of COVID-19, and Grand Dental Studio is meeting the challenge head on.
"Infection control has always been a top priority for our practice. Our office follows infection control recommendations made by the American Dental Association (ADA), the U.S. Centers for Disease Control (CDC) and the occupational Safety and Health Administration (OSHA). Our infection control processes are in place so that when you receive care, it's both safe and comfortable," says Dr. Michael Kirk, managing dentist and founder at Grand Dental Studio.
The office was closed for six weeks, during which time Dr. Michael Kirk and Dr. Noel Williams oversaw the installation of the new equipment and developed stringent safety protocols which exceed or meet international infection-prevention standards including:
• Equipping each patient treatment room with NEW Air Purifiers to continually clean the air with HEPA filtration and a UV-C light system that kills up to 99 percent of bacteria and viruses.
• All team members will be wearing personal protective equipment including N95 masks. Our PPE policy exceeds recent recommendations from the ADA.
• Patient treatment rooms are equipped with NEW high-volume evacuation (suction) dental tools to help eliminate "spattering" and aerosols by 90 percent.
• Dr. Kirk and Dr. Williams reviewed all sanitation and treatment procedures to ensure that all techniques used eliminate risk.
• Extensive team training took place before the re-opening of the office.
New check-in and patient-flow procedures are also now in place and include:
• Additional screening questions will be asked when appointments are confirmed, and again at the office.
• Patients are asked to wait in their cars until their appointments.
• Patients are encouraged to wear a mask upon arrival at Grand Dental Studio.
• Each patient's temperature will be taken when they arrive.
• Patients will be immediately escorted to their treatment rooms, where they will hand wash and rinse with hydrogen peroxide mouthwash.
• Patients may be escorted out of our back exit in order to create lots of "social distance space" and limit touch points in-office. Restrooms are available and hand sanitation gel is available throughout the office.
"This has been the most difficult period in dentistry, as well as many other small businesses. The key to moving through this challenge is, in our opinion to rise to the occasion and rededicate ourselves to offering the safest possible patient care using the newest possible proven technology," Dr. Kirk says.
"During our first few days open I have had patients who own small business ask for our forms and procedure instructions as well as our sources for some of our new sanitation products. Some were in the medical profession. One was my barber shop. We gladly gave our forms to these small businesses to help them quickly get up and running safely," Dr. Kirk says. "I am grateful for the clear guidance provided by the ODA and ADA," Dr. Kirk added.
"Skipping your regular dental care is never a good idea. Dentists are trained to spot early warning signs in the mouth that may indicate disease elsewhere in the body. It is important that Oklahomans have safe and immediate dental care. It is essential for oral health and overall health," Dr. Paul Mullasseril, president of the Oklahoma Dental Association, recently stated.
About Grand Dental Studio
At Grand Dental Studio, we're proud to say that we go above and beyond for our patients every single day. Dr. Michael Kirk & Dr. Noel Williams are ready to provide you and your loved ones with a comprehensive array of preventive, restorative, and cosmetic dental services all in one convenient location. Our team is constantly educating themselves and we consistently update the office with the latest technology so we're able to deliver Oklahoma's Best Dental Experience™ at each appointment. We will take the time to learn about your personal needs, wants, and goals so we can put together a treatment plan perfectly suited to your unique smile. Starting from your very first visit, we know we'll change the way you feel about going to the dentist.