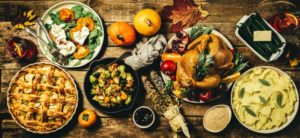 And just like that, it's holiday season 2020. For some, this year flew by, and for others, it felt like a decade. Some of us are asking what happened to Summer 2020, and others have already put up their Christmas decorations. Regardless of the uncertainty with the pandemic, it's wise to schedule a visit to your dentist in Oklahoma City if you haven't seen them in a while. A quick appointment will go a long way in preventing any dental emergencies. Plus, you can trust that you and your loved ones will be perfectly safe thanks to all of the additional protocols we have put into place here at Grand Dental Studio.
Why You Should Schedule a Dental Appointment Before the Holidays
Your teeth are always important, and right now is the time to take care of yourself and your family. As you can imagine, an unexpected cavity, loose crown, or toothache is the last thing anyone wants to deal with at this time. You can trust Grand Dental Studio to take care of you. This is also the time to use any yearend insurance benefits that are set to expire on January 1st. Don't let your dental insurance benefits go to waste!
Fortunately, a checkup and cleaning at Grand Dental Studio allows our team to find the early signs of any potential problems and take care of them before they cause pain or damage. The American Dental Association recommends that everyone should visit their dentist at least twice a year for routine care, so if you've only been once so far, now is the perfect time to give us a call!
Going Above & Beyond So You Can Breathe Easy
Due to the pandemic, we know that leaving home for any reason (even for essential dental care) is a big decision, but Grand Dental Studio has stepped up to the challenge by implementing several new health and safety protocols so we can keep you, our team, and our community protected from COVID-19. Here are just a few:
Every patient is given a quick health pre-screening, and their temperature is taken with a no-touch thermometer before they enter the building.
You can now check-in and wait for your appointment in your car.
Our entire team wears N95 and ASTM Level 3 Masks.
We've installed HEPA air filtration with UV-lighting that kills up to 99% of bacteria and viruses.
Get a Holiday-Ready Smile
The holidays can be stressful enough, particularly this year, and we're eager to give you one less thing to worry about so you can enjoy yourself as much as possible. If you'd like to schedule an appointment, or if you have any questions about all the ways we're keeping our team and the community safe, be sure to give us a call.
About the Author
Dr. Michael Kirk is a graduate of the OU College of Dentistry, and he's proud to have been serving the Oklahoma City area for the past 25+ years. He is constantly pursuing continuing education so he can implement the latest techniques and technology into our practice as well as educate our patients with the most up to date information. Today, he maintains active memberships in several professional organizations, including the American Dental Association, Oklahoma Dental Association, and the American Academy of Cosmetic Dentistry.