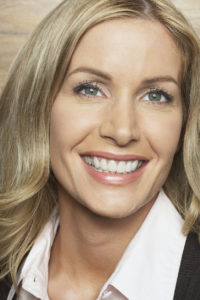 A few years ago, the only reason that a person would visit the dentist was to either get preventative care or to get care to restore their teeth after damage or after an accident. Some people would get cosmetic procedures, but these were typically famous individuals. They would usually get these procedures because they had some special occasion to attend. These days, as more attention is being put on the aesthetics of a person's teeth, more and more people are opting to take advantage of cosmetic dentistry services. There are so many benefits that can come from undergoing these treatments.
Improved Self-Esteem
First, cosmetic dentistry services can improve your self-esteem. If your smile is not as attractive as it should be or if you do not have the smile of your dreams, your self-esteem can take a beating. It can affect your confidence to the point that you don't even want to smile or talk to other people because you hate the way your teeth look. Cosmetic dentistry services can give you something that you've wanted for a long time – a smile that you can feel confident with.
Look Younger
The options of using cosmetic dentistry to help people take years off their appearance are really varied and have improved over the last decade.  Let our doctor know what is meaningful to you and he will provide you dental options to help you address your individual needs, desires, and budget. There is always more than one option.
Address Dental Health
When your smile is not as attractive as you want it to be, it is likely that there are some dental health issues behind it. For example, if you have teeth that are chipped or cracked, you are setting yourself up for a world of cavities. Fixing problems that are aesthetically unpleasant to look at can ensure that your entire mouth receives the protection it needs. This prevents further problems from developing.
How Can You Make My Smile Look Younger?
As one of the most respected cosmetic dentists in Oklahoma, Dr. Michael Kirk has many options to improve your smile and make you look younger in the process, including:
In-Office & At-Home Teeth Whitening – Years of coffee and other unhealthy dental habits can leave teeth looking stained, lifeless, and dull. We offer both in-office and at-home treatments that provide amazing results in no time at all. Improve your appearance by taking advantage of this safe, simple, and effective cosmetic treatment.
Porcelain Veneers & Lumineers – This upgrade consists of thin, yet durable shells of porcelain that are permanently bonded to the front side of your teeth.  Dr. Kirk can use veneers or other customized technics to build out your back teeth to support your cheekbones and even soften nasolabial folds. So you'll wind up with a younger smile and better cheekbones during the same treatment.
Gum Contouring – With this procedure, we can reveal your beautiful, natural teeth that are hidden under excess gum tissue. Gum lifts and cosmetic recontouring can produce dramatic positive results.
Bonding – If you have chips or cracks, we can make your teeth look young again with direct dental bonding. With our life-like treatment, the only person who'll know that you've had dental work is you.
Invisalign – Think straightening your teeth is just for kids? With invisible treatment from Invisalign, you can have the healthy, straight teeth you deserve, no matter what age you are.
Get Started on the Journey to a Beautiful Smile
Once people visit our office and take steps to improve their smile, they see changes in their personal relationships with others, they see changes in their business relationships and they see changes in the way that people they meet for the first time treat them.
Cosmetic dentistry is a revolutionary field of medicine. It not only takes care of your health, but it can also give you the smile of your dreams. Make an appointment at Grand Dental Studio to get all the facts about how cosmetic dentistry services can benefit you.