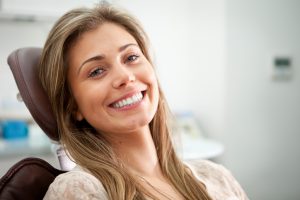 At Grand Dental Studio, we're proud to be part of an area that has grown so much since we've opened our practice. Our goal was simply to bring state-of-the-art and friendly dental care to the residents of Oklahoma City, and it seems like everything has grown along with us. Today, your dentist in Oklahoma City, Dr. Michael Kirk, is going to talk about what this means to everyone at Grand Dental Studio, and how they'll continue to improve their quality of care in the future.
Growing Together
Dr. Michael Kirk, the managing dentist with Grand Dental Studio, had a vision for a modern dental office in the center of North Oklahoma City. It was over 20 years ago when the office was built to facilitate ease of access, convenience, and parking for our patients. The area has really grown up and is even more special today.
This area is now known as Classen Curve. Located just 5 minutes from downtown Oklahoma City, Classen Curve currently has three shopping centers in one: Classen Curve, Nichols Hills Plaza, and The Triangle at Classen Curve. The entire district has wonderful shopping, dining, and even has Whole Foods and Trader Joe's grocery stores.
"We didn't know back then how this would evolve. We just knew this location had easy highway access from anywhere in the greater Oklahoma City area and was close to Chesapeake Energy. However, the entire area has filled in with business, restaurants, non-profits, and retail," says Dr. Kirk. "Our office is close to Flip's Wine Bar & Trattoria which has been an Oklahoma City institution since 1985 and is one of my favorite places."
This kind of progress is extremely motivating to the team at Grand Dental Studio. This is why all three doctors, Dr. Kirk, Dr. Dan McNair, and Dr. Janice Henry, have continued to develop their skillset as the area around them has grown. Even though they all graduated from top institutions in their field (the University of Oklahoma for Dr. Kirk and Dr. McNair, the St. Louis University School of Dentistry for Dr. Henry) and have decades of experience, each one has taken hundreds of hours of continuing education. Dr. Kirk gained a Fellowship Certificate with the International Congress of Oral Implantologists (ICOI.org), Dr. McNair has taken courses at the prestigious Dawson Academy, and Dr. Henry has acquired over 300 hours of continuing education in just the past few years.
What This Means For You
It means that as our area continues to flourish, so will our practice. Each member of our team will continue to better themselves so that when you walk through our door, you can trust your teeth will be taken care of with the kind of service and expertise that will really make a difference for your oral health. Everything we do here is geared for the long term, and that refers to both our treatments as well as the development of our entire practice.
As Oklahoma City has grown, we have found ourselves in the middle of it with easy access from Edmond, Nichols Hills, Moore, Midwest City, and the greater Oklahoma City area.  Our office is 10 minutes from anything you need in Oklahoma City and the I-44 access makes getting to us even simpler.
If you'd like to learn more about Grand Dental Studio or are ready to schedule an appointment, please contact our office today.