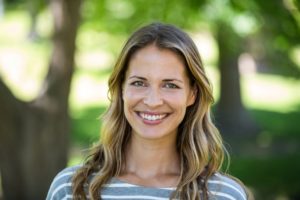 Veneers have been one of the most popular cosmetic treatments around the world for decades because it can eliminate multiple dental flaws at the same time, and they are pretty much required if you want to be an actor, model, or pop singer. While the idea of veneers sounds great, what are the actual benefits of the procedure? What is so good about them that someone would pick up the phone and schedule an appointment with a cosmetic dentist in Oklahoma City? In today's blog, the real-life, down-to-earth benefits of this treatment are revealed so you can get a better idea of whether or not it would be right for you.
1. More Confidence Every Single Day
Whether you're hoping to have more success in your personal or professional life, the one thing you'll definitely need is confidence. Seeing a big, bright, and beautiful smile in the mirror every morning can give you exactly that. Before you start your day, you can leave your home with the knowledge that you look attractive and will always make the right first impression.
2. The World Will Treat You Better
A quick search online will take you to hundreds of scientific studies that show that people with perfect teeth are perceived to be more friendly, intelligent, and capable than their peers. So, not only can veneers boost your confidence in yourself, but they can encourage others (even strangers) to have more confidence in you as well, which can help open all sorts of doors to opportunities for a better and more fulfilling life.
3. Big Changes in Little Time
With veneers, you can completely change how your smile and face looks for the better in as little as 2-3 appointments. Other options that can deliver similar results, such as weight loss and cosmetic surgery, take a very long time and can be extremely uncomfortable and/or expensive. In short, veneers enable you to achieve a dramatic makeover without the wait or discomfort of other methods.
4. Get a Stain Resistant Smile
Veneers are primarily made of high-quality dental porcelain, which is much more stain-resistant compared to natural enamel. This means that common causes of discoloration, such as darkly colored beverages, tobacco use, and aging have little to no effect on the shade of someone's smile, enabling them to have a consistently white grin for years to come.
5. Designed to Last
On average, veneers can be trusted to last for about 15-20 years before they need to be updated or replaced. And, by keeping up with regular checkups with your dentist, they can help you maintain your new smile and make necessary changes before any issues impact your appearance, allowing you to keep your stunning look in tip-top shape.
The smile of your dreams is much closer than you might think thanks to veneers. In a matter of weeks, they can make your smile shine like your favorite stars, and you'll enjoy the benefits highlighted above and many more for the foreseeable future.
About the Author
Dr. Michael Kirk is a cosmetic dentist who has practiced in Oklahoma City for nearly 30 years. His practice, Grand Dental Studio, combines the latest technology with world-class dental expertise to help patients obtain the strong, healthy, and eye-catching smiles they desire. If you're interested in getting veneers or want to know more about our other cosmetic options, you can contact our office to ask a question or schedule a consultation by clicking here.